Rise is a collaborative initiative of Schmidt Futures and the Rhodes Trust which is designed to increase lifelong opportunities for exceptional young people. Rise, through its project process of building a community of youth changemakers, finds brilliant people who need opportunity and supports them for life as they work to serve others. Education Matters is the official Rise partner in Zimbabwe.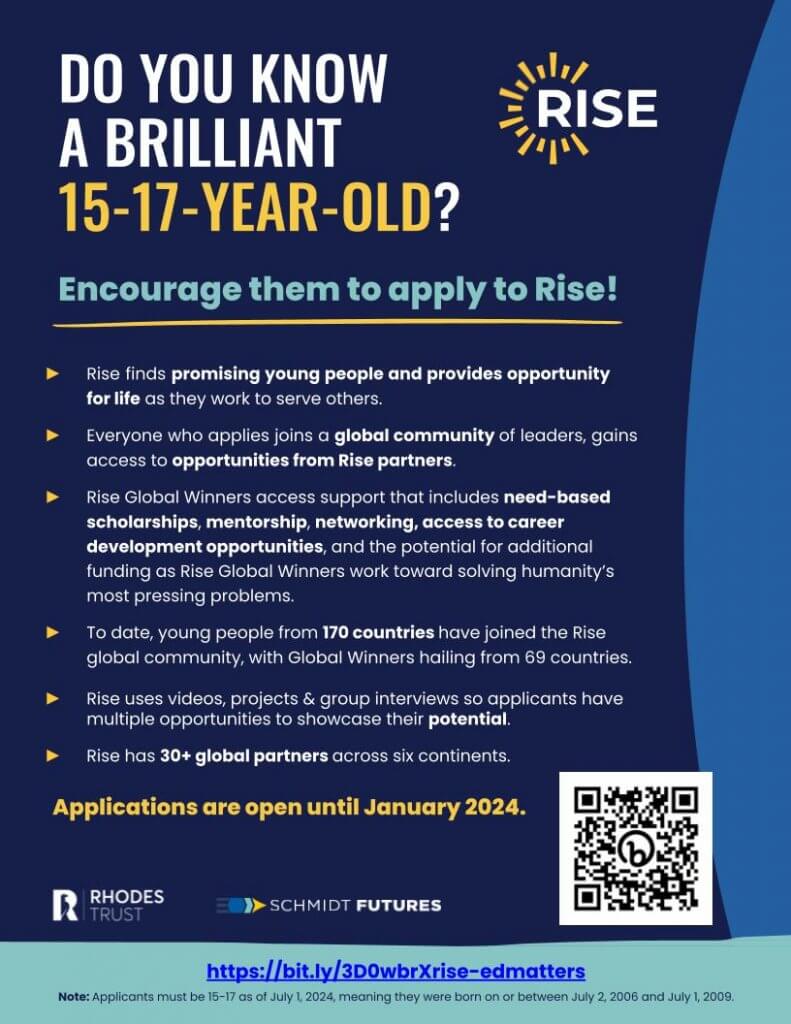 Rise is the anchor program of a broader $1 billion philanthropic commitment from Eric and Wendy Schmidt to supporting brilliant young minds. The 100 Global Winners selected annually from 500 finalists and tens of thousands of applicants speak more than 20 languages and hail from 42 countries, including Afghanistan, China, India, Kenya, Mexico, and the United States. Education Matters is a proud partner of Rise. In 2021, 17 applicants from Zimbabwe were selected as finalists, with 3 being selected as winners.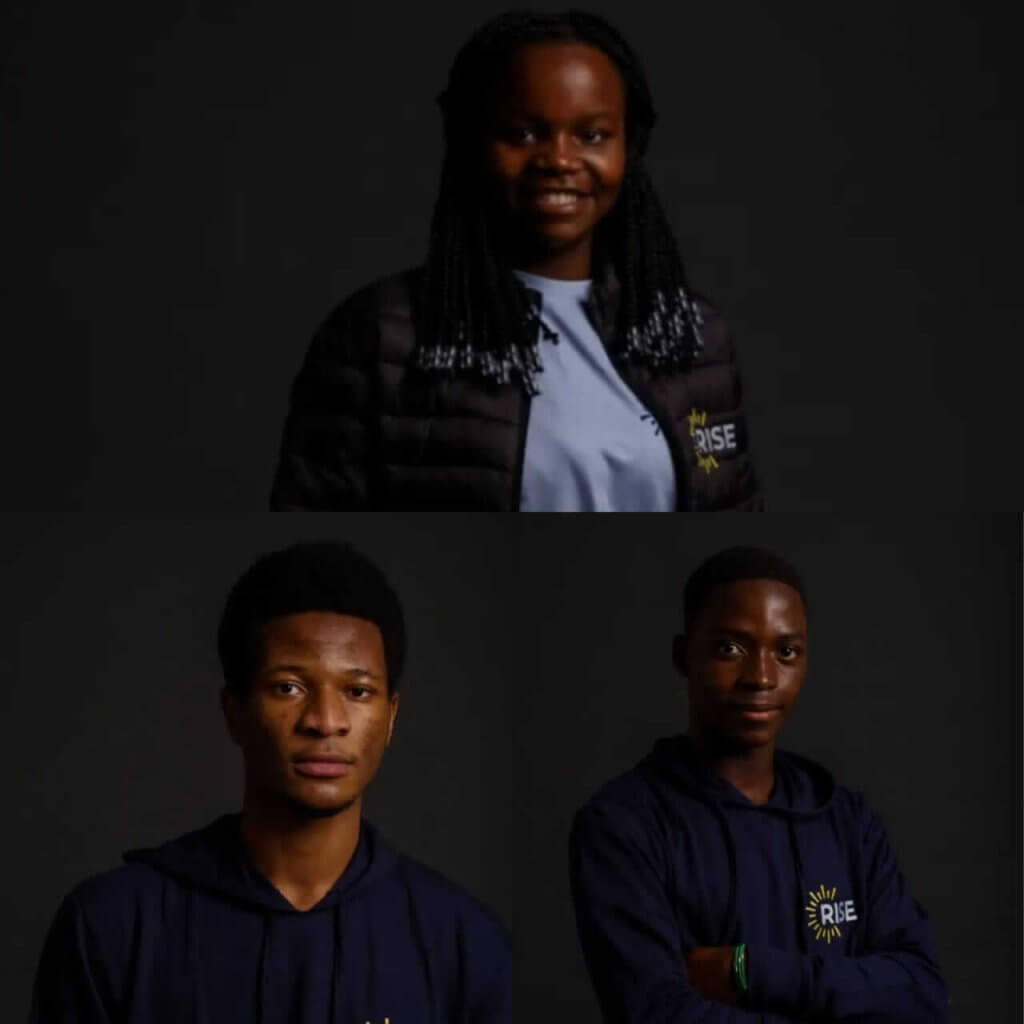 This year, Rise has opened registration earlier for all the talented and brilliant minds to have all the time in the world to prepare their winning projects. Rise is eligible to youth who are between the ages of 15 and 17 as of July 1, 2024 (born on or between July 2, 2006 and July 1, 2009). Spread the word about the Rise challenge to all 15 to 17 year olds and encourage them to register today!
Register using this link: https://bit.ly/3D0wbrXrise-edmatters