LIFE-HACKS ABOUT REMOTE /ONLINE STUDYING TO SOMEONE STARTING IT THIS YEAR.
Would you rather die of this contagious deadly COVID-19 because of attending school or stay at home and acquire online learning? "Things do not change, we change" Henry David. Now that we are in this dilemma of the pandemic that does not allow us to go back to our schools due to trepidation about the sickness, it is soul-soothing that the governments have resorted to online schooling where students and teachers are not together in one place. They both use various gadgets with the help of an internet connection to offer or access education.
Some Ugandan students have some tricks, experiences and opinions that could help someone studying online since it is starting as a new COVID-19 prevention strategy for 2021.
VIEWS AND TRICKS ABOUT REMOTE STUDYING
AMANYA BRIAN
" For me, online school is more about the input of an individual (personal effort) towards the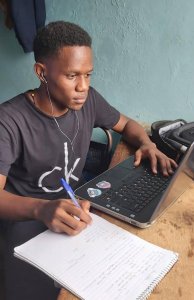 classes. The main thing is to try and be consistent with the timetable because with online classes, once you miss a lesson it is very hard to ask around. The people you ask may have attended in bits or attended part of the lesson so you get left behind.
Regarding the environment, get that "spot" that will give you the feeling of attending an actual class. Personally, I can't attend while in bed or anywhere else. I chose to put a stool in the corner of the bedroom. When it's time to study, I go there and study.
It's also very advisable to read ahead of the lecturer/teacher. It makes it simpler to attend class to seek clarification than to learn something new."
JUDE WATIMONGO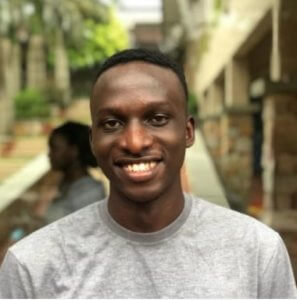 Jude says that comfort is the key as far as remote studying is concerned."  To be comfortable one needs a good environment/study room/a place that suits him/her." he says. He also recommends having not just a timetable but some sort of pattern to help a student study well. "Like for me, I wake up, exercise, go to my study place, then prepare for class. Then, sleep like at 10 pm" He says.
NAGUDI ELIZABETH KISOLO
Remote studying is all about your personal drive. If your lack the drive, there is a great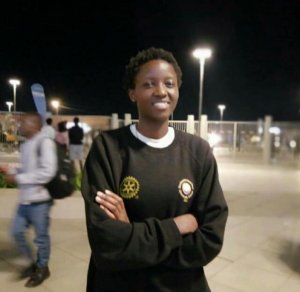 possibility you will misfire. First of all, the teacher is not really seeing, so you can decide to do as you wish or even not participate! Remember facilitators follow up mostly on students who participate a lot in their classes. 
Secondly, it's a sacrifice. It's really expensive. At the start, you may not feel the magnitude of the lessons in that you are using electricity and bundles. Overtime the consumption increases and soon you will start to feel the pressure. So, sacrifice! 
It's also a challenging time especially in our traditional homes that may look at you with the attitude of, "since you are home, why don't you concentrate on work" but you can make them understand that it is the mode of schooling that you may have to use for the whole term and that the results contribute to the overall GPA.
Finally, the network is not rosy all time. For some areas. Hence be prepared to maintain a close relationship with your facilitators so that you can always inform them of what happened.
otherwise, they are lessons like any other lesson, discuss, ask the question, challenge each other…
DESIRE KIRABO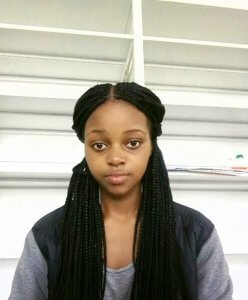 "Hope is important because it can make the present moment less difficult to bear. If we believe that tomorrow will be better, we can bear a hardship today." – Thich Nhat Hanh. This quote lights the darkest times of my life story and therefore in these times of a pandemic where online/remote studying could be a knot in some students' journey of education without laptops and insufficient internet access, it could be galvanizing.
TIPS:
Keep your hope high and take it easy.

Make friends with students that have access to computers and the internet.

 

Utilize every chance of study fully by concentrating maximumly.

Accept online school as the new normal and adjust accordingly.