On Sunday, 23 March 2023 Simbisa Brands joined forces with Harare Athletic Club (HAC) organized the Roger Brackley Half Marathon, in benefit of USAP Community School. The run, which featured 5km, 10km and 21km distances, started and finished at Old Georgians Sports Club in Mount Pleasant, Harare.
The run was a huge success as 855 registered runners and walkers took to the course, including serious runners who are members of the Harare Athletics Club, corporate groups including staff members from Simbisa, USAP Community School's cross country team as well as other participants who came to support USAP while enjoying the fitness event. The annual event was named for Roger Brackley, who was a pilot for Air Zimbabwe and an avid Zimbabwean marathoner, who ran the Comrades nine times before his untimely death from cancer in 1995.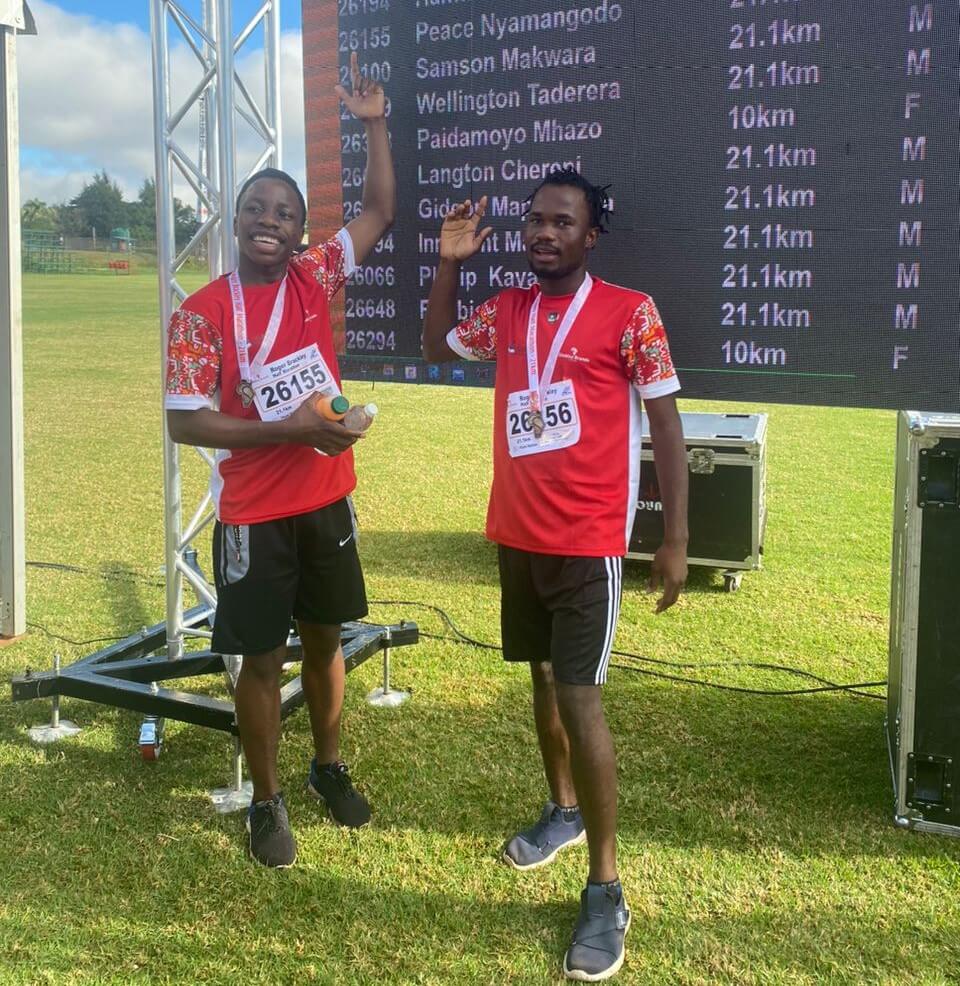 We are proud of our cross country team, but especially of the following USAP students who completed their first ever 21km race with great times – Hullibutton Chinyama, Peace Nyamangodo, Neka Ben Bukasa, Dingani Munsaka and Godfrey Chimutsa. Godfrey, who had initially registered to run 5km, ran 21km after he got lost during his run. Much respect to Godfrey for pushing through for USAP!
The USAP Community School Marimba club entertained the crowd with an amazing marimba performance at the finishing line. After the run, the participants were energized by lively Zumba dance session. The session, especially enjoyed by the USAP students, featured exciting dance moves that hyped up the runners and left them feeling very positive. The climax of the day was a surprise live performance from one of Zimbabwe's best artists, Nutty O.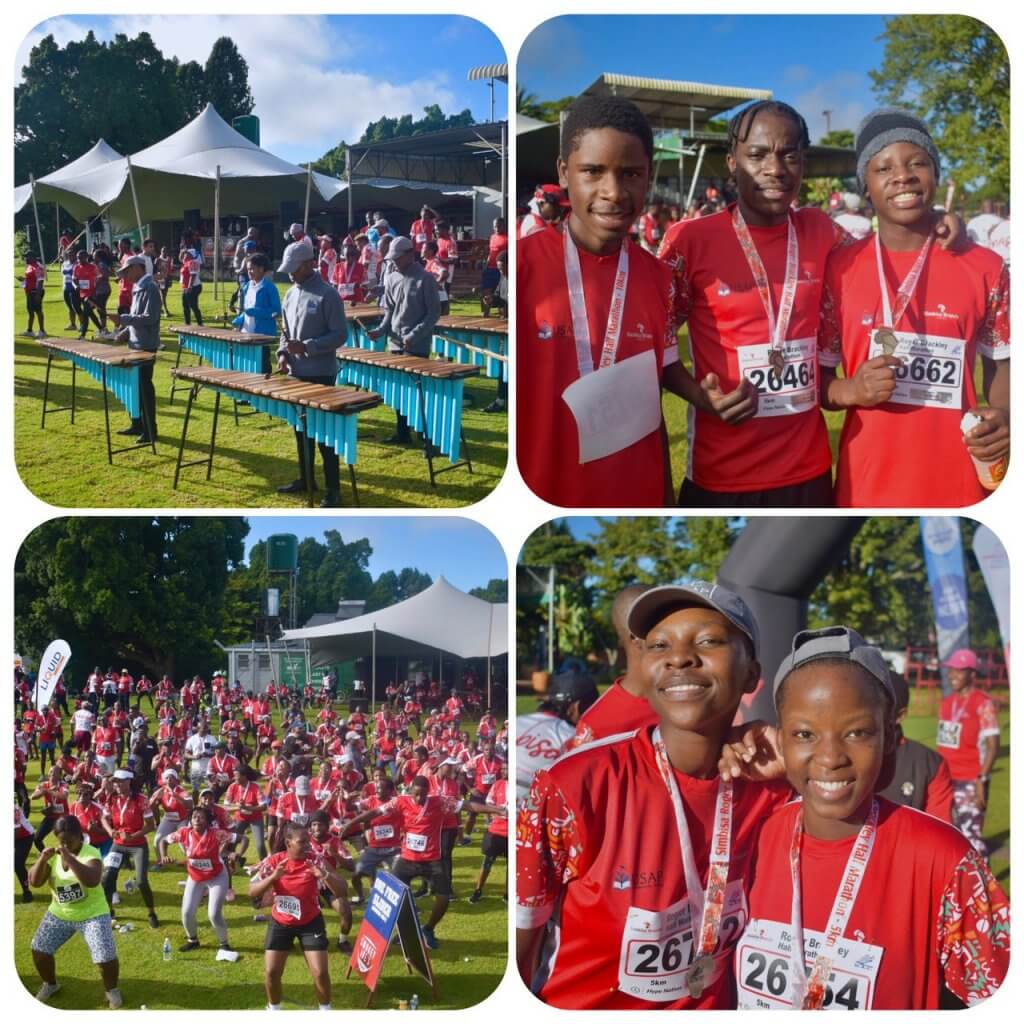 We are excited that Simbisa and HAC raised ZWL13,590,000 and USD$575 from the run that will go a long way toward the costs of operating USAP Community School. We are so grateful to Simbisa Brands, Harare Athletic Club and everyone who came to support us. Thank you so much for coming together to run for a cause and for making this marathon a huge success!