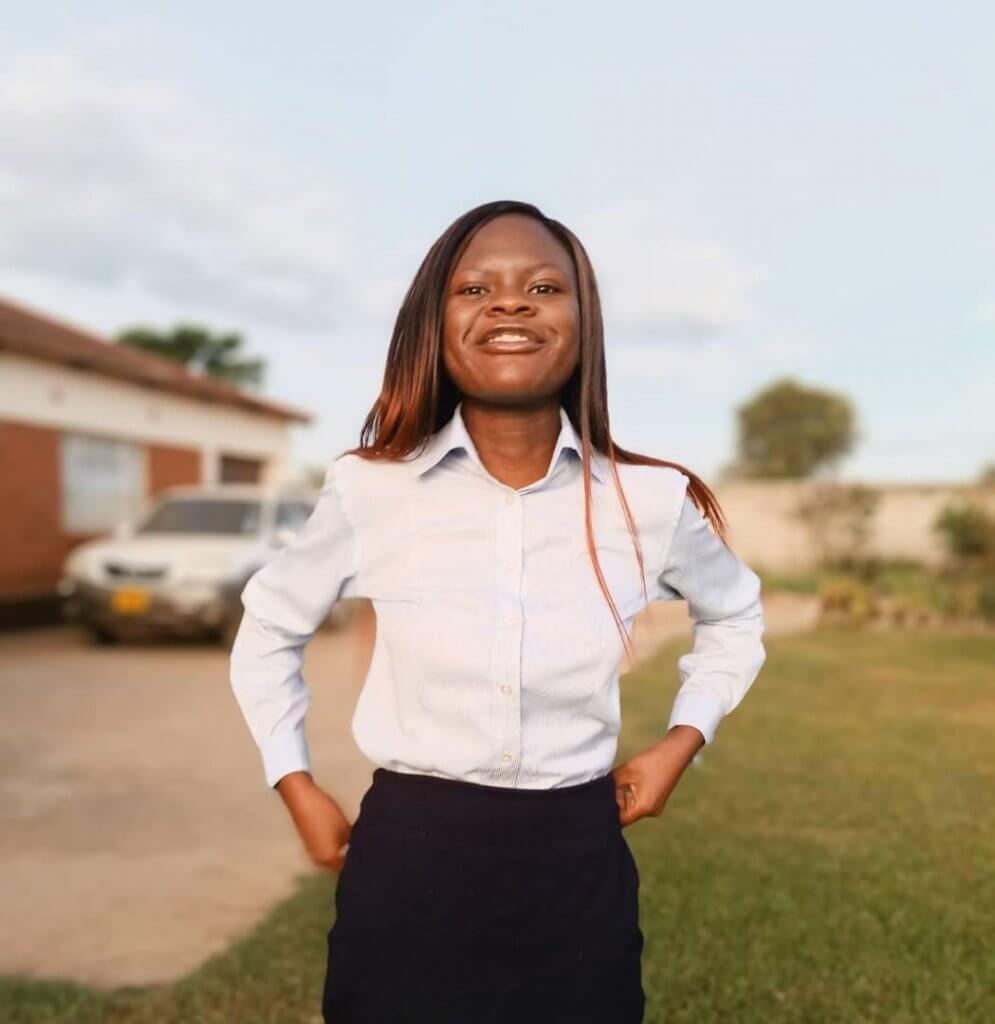 Welldone Matanga (USAPCS '21) was recently selected as a Finalist in the South African Ideas Festival for her innovative invention: a pedal-operated grinding mill. Her project aims to increase access to grinding mills for low-income families with limited access to electricity. Welldone is passionate about improving the living standards of people in her community through youth engagement.
Welldone had a chance to sit down with Tyrone Takawira (Education Matters' Media Intern) to talk about her journey and the South African Ideas Festival. Below is Tyrone's recap of his conversation with Welldone.
"Upon first impression, Welldone's extraversion and open-mindedness shines out. She loves discussing global issues, which makes it unsurprising that she has both a scientific and entrepreneurship fire burning inside of her. Welldone (19) is a USAP Community School alumni (Class of 2021) and an incoming freshman at Northwestern University (Illinois).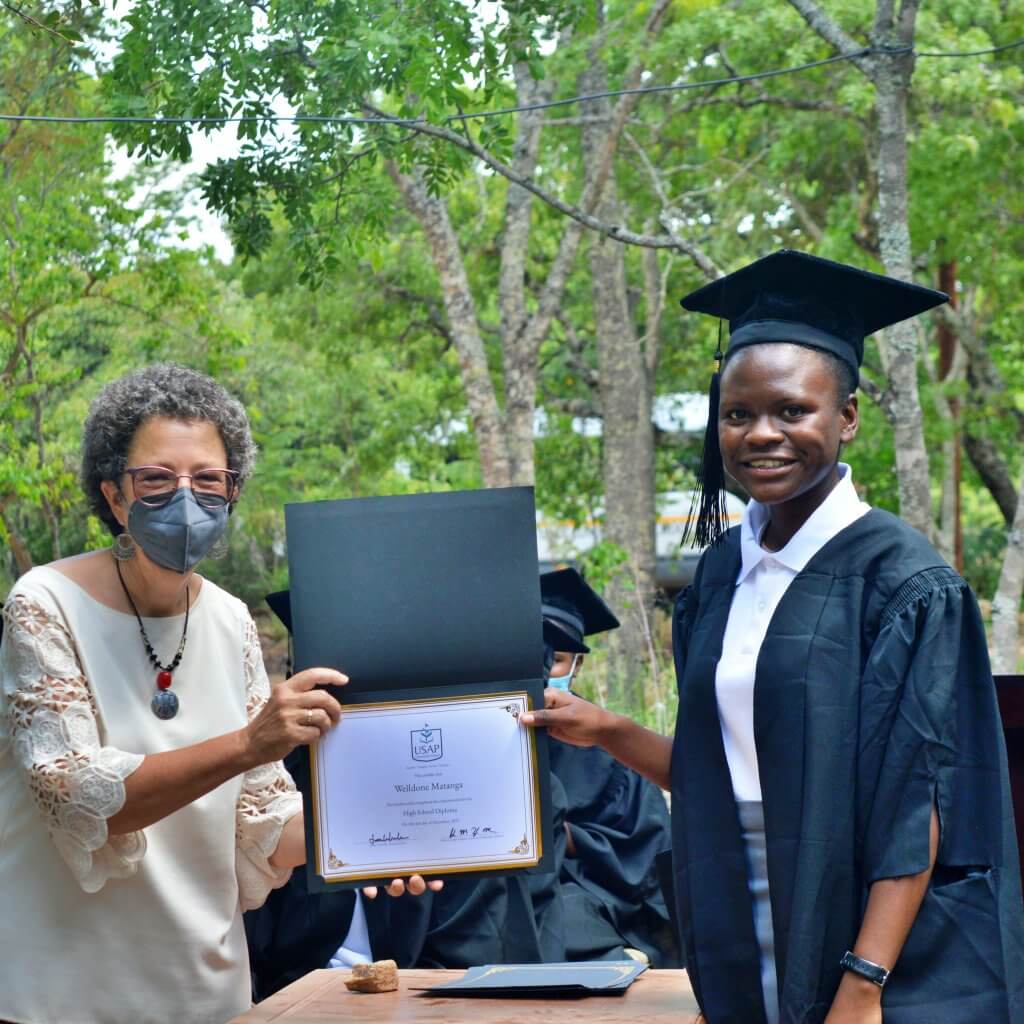 The meaning behind her name: 
Growing up, she said she always wondered why her parents named her "Welldone". The uniqueness of the name carries a deeper meaning, one more spiritual. She says her parents were really expecting a boy, and upon her delivery, they realized that whatever God had decided was enough, without the need for changing. Hence, well done. Certainly, a meaning she will carry with her wherever she goes.
The 2022 South African Ideas Festival:
Welldone is a recent finalist of the 2022 South African Ideas Festival (an entrepreneurial development festival, run by Bezos Scholars from the African Leadership Academy). Her winning idea, which she brilliantly pitched, is a pedal-operated grinding mill. The concept is simple yet effective. Scientifically speaking, legs are capable of producing more effort than hands. We are constantly moving about, but a few stresses on our hands can easily lead us to exhaustion. Hence, by turning a pedal attached to a grinding mill (connected via gears, pulleys, or even chains) through legs, one can easily grind products, without the need for electricity. The source of innovation lies in the pedal operation, and in the fact that it does not rely on electricity. Her device bridges the gap between access, affordability, and technology, offering access to grinding mills to diverse groups. 
She also says being a part of the SAIF was as challenging as it was enriching. She recalls undergoing through concepts such as the effective creation of BMCs (Business Model Canvas) and Value Fulfilment Blueprints, which not only introduced her to the world of entrepreneurship but have also geared her for the execution of the project. 
Welldone says, in retrospect, that being a part of the USAP Community prepared her for such a stage. It challenged her to think outside the box, and the academic support was more than beneficial. Welldone extends her sincerest gratitude to the USAP Community family, Nicole Kumbula (her mentor), and the friends that helped her along the way.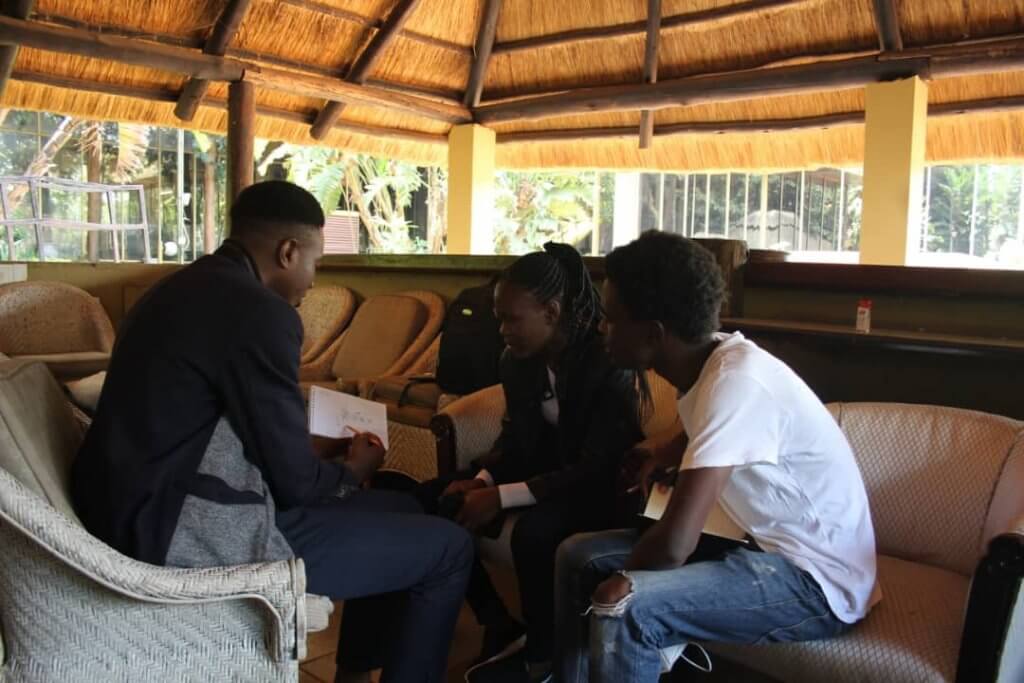 Advice to USAP Community School students (and other students in general):
"It's never too late or too early to impact change in your community, do not wait for the 'perfect time', Start Now!"
Her words, short and insightful, are filled with meaning. We often wait to start, due to numerous limitations, and watch our goals and dreams pass by. Welldone says there's a magical power in starting – a power you can only truly appreciate once you've taken the first step in your journey."