"I live in Boston and dreamed of running in the Boston Marathon. I failed to qualify the first time I tried, but the preparation and race experience was so intense that I needed to recalibrate. I had discovered that I do actually love running, so I thought why not do this and see the country at the same time? That's how it started. As a joke initially, but as I ticked off the states the dream seemed achievable. I just ran my 30th in Richmond, Virginia."

Tafadzwa Muguwe, USAP '00
Tafadzwa Muguwe (USAP '00) has been competing in marathons across the United States and recently ran a marathon in Richmond, Virginia which marked his 30th state.
Tafadzwa studied Biology at Swarthmore, Global Health and Immunology in Oxford (Rhodes Scholarship), and completed to Medical School at Harvard. He trained in internal medicine and practiced as a nocturnist part-time (general medicine hospital nights). Currently, his fulltime job is in strategy and partnerships at PathAI in Boston where they are working on transforming pathology-based diagnosis through AI/machine learning. Through these tools they have already demonstrated major improvements in the accuracy and speed of diagnosis for patients with cancer and other diseases. For a patient this can mean the difference between getting on the right treatment early, and not having a good outcome.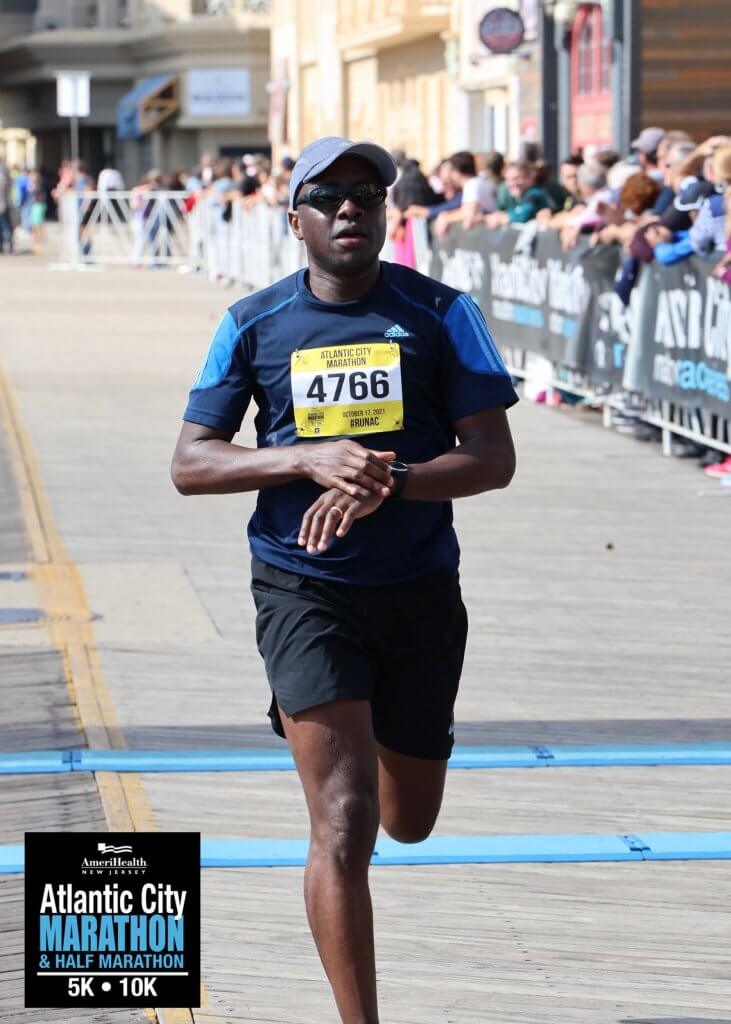 Tafadzwa in Atlantic City, NJ last month where he ran a marathon to help raise funds for the USAP Community School.
What challenges have you faced in running the marathons, and what has kept you going in difficult times?
Failing to qualify for Boston stung for a day. I want to enjoy my running and so my approach is very different now. When I am not enjoying my running or when I feel tired, I take a break. I have been lucky to avoid injuries so far, knock on wood.
What role would you say USAP played in your journey?
Without USAP I wouldn't be in the U.S., so for me USAP made so many things possible. It gets more special as the community continues to grow, and I derive so much inspiration from USAPers across the years.
In this month of Thanksgiving in the US, I want to say I am so grateful to be part of this amazing community. Thank you for interviewing me.
What advice/words of wisdom do you have for Zimbabwean youth (USAP or otherwise)?
Something that I heard another person say the other day is "do hard things". It is advice that I am taking to heart and want to act on more in my professional and personal life. We are in a position to help solve big problems, based on our areas of interest individually and collectively. We should seek out those things that need fixing. I can't say I have lived up to that one but I really want to.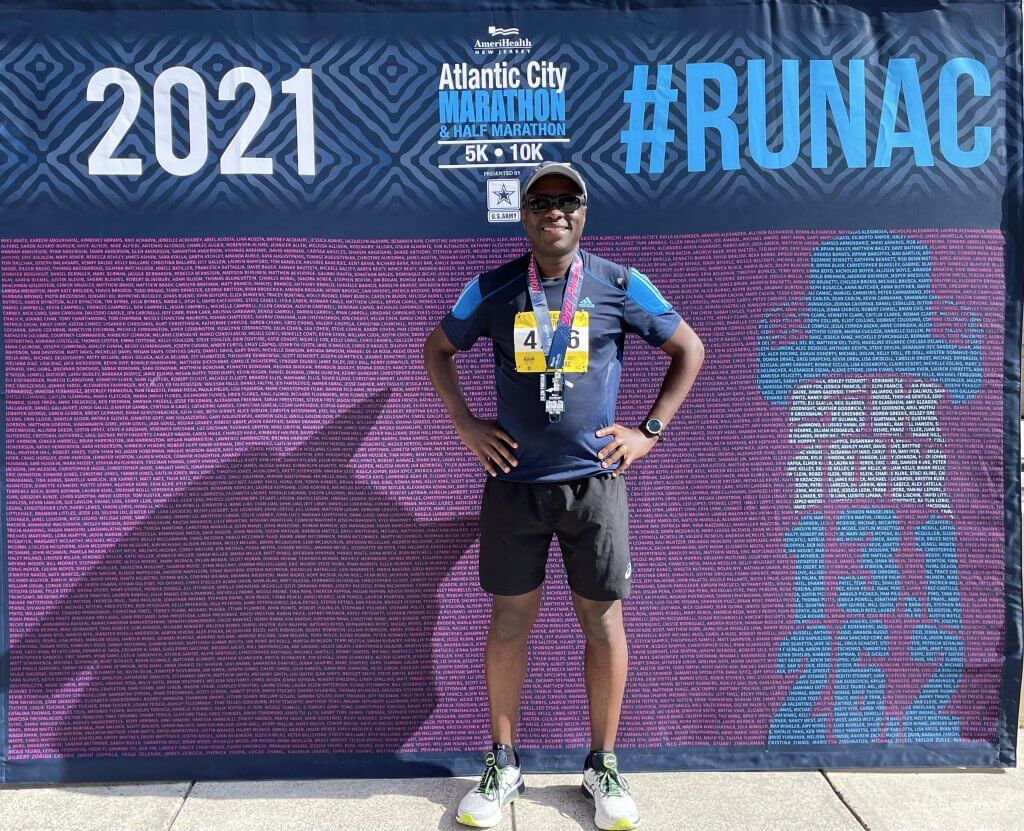 Tafadzwa in Atlantic City, NJ last month where he ran a marathon to help raise funds for the USAP Community School.