As a L6 student at USAP Community School, I was privileged enough to qualify at the Zimbabwe Science Fair earlier this year to be an ISEF finalist for the second time and attend the ISEF 2023 in Dallas, Texas. My project involved turning bricks into super-capacitors so as to use chemicals that are locally available in Zimbabwe to create renewable energy accessible to all. Unlike the usual high school science and technology exhibitions, fairs and programs, ISEF takes the experience to another level. In my highlight list there is the students' pin exchange, category networking sessions, mixer (party), judging (and winning) and the post-ISEF Washington tour we took during our layover on the way back to Zimbabwe.

In theory, the issue of diversity sounds intimidating and complex. However, at ISEF I enjoyed exploring diversity by exchanging flag pins with different ISEF finalists from across the globe during the exchange pin sessions. For me, this opened ISEF 2023 with a blast. My flag pin collection was overflowing.
Among other wonderful opportunities, the privilege of having multiple U.S. universities available for the college and career fair was profound. On the first day I had an enlightening experience listening to college admissions' officers from some of the best schools in the world sharing information about their universities and giving out stickers, banners and other college swag freebies.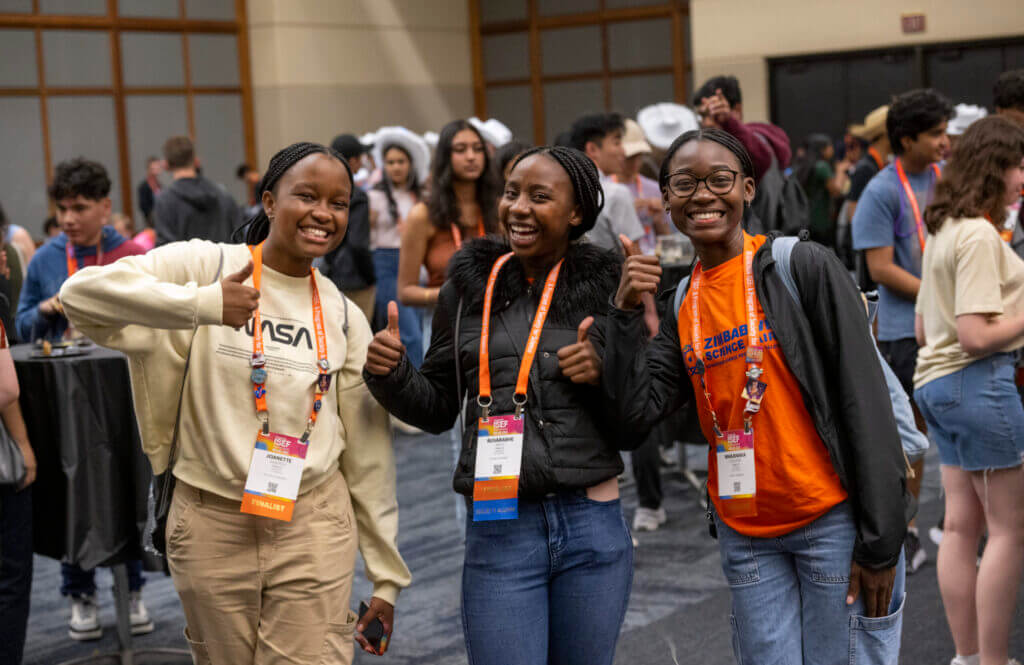 The day ended with an opening ceremony with which the shoutout videos took the fun trophy. I enjoyed shining on stage with my fellow finalists, raising the Zimbabwean flag high. After three days of exhibitions and panel sessions, judgement day finally arrived. Having presented to and answering probing qurtions from judges, I experienced the anxiety of waiting for the results at the special award ceremony. Having gone to the ceremony to clap hands and enjoy the evening in the thousand person audience, I was stunned to be in the unexpected spotlight for being awarded the Ricoh Sustainable Development Award for my ISEF science fair project, which came with a prize of $10,000 in scholarship toward my future university fees and expenses.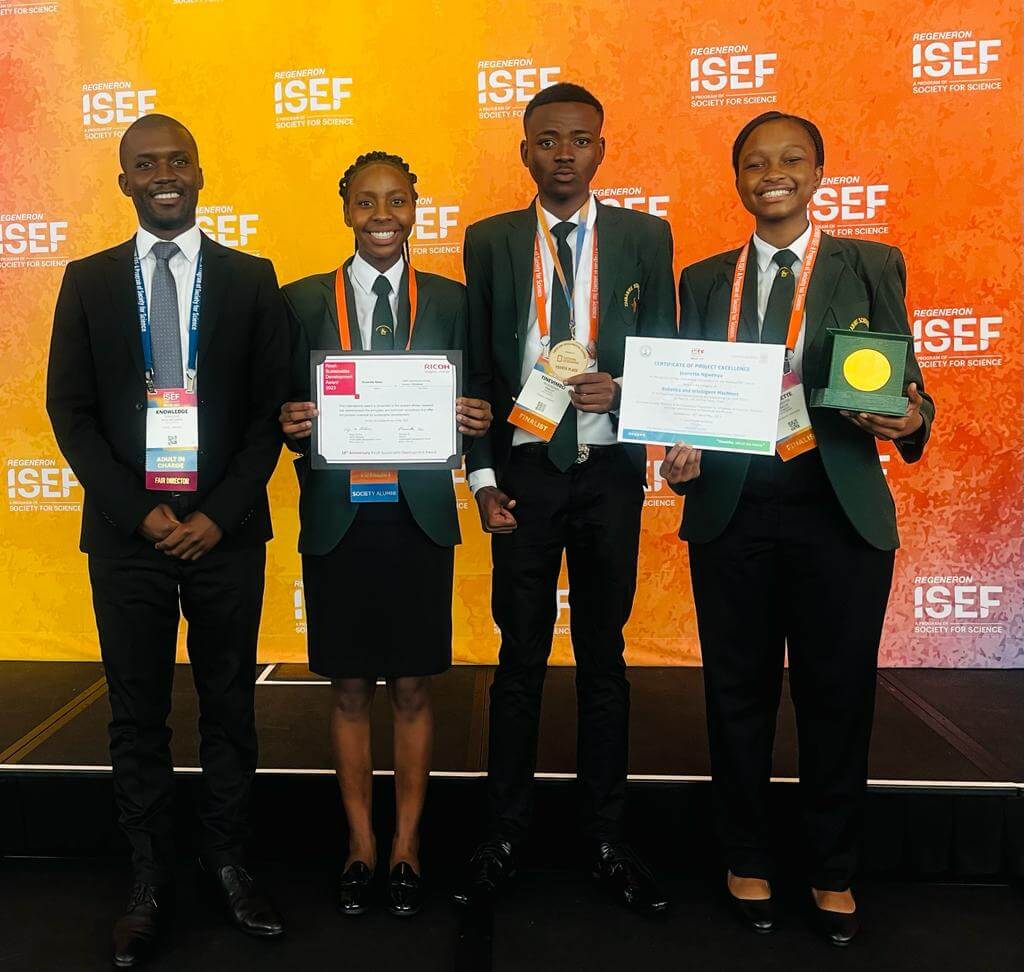 To close off the ISEF 2023 week, we enjoyed a mixer party, dancing to loud music, enjoying mouth watering food and ball games. As the Zimbabwe team, we spent our final day in the US in Washington DC visiting some of the nation's famous monuments and picking up a few souvenirs before getting on the flight back to Zimbabwe.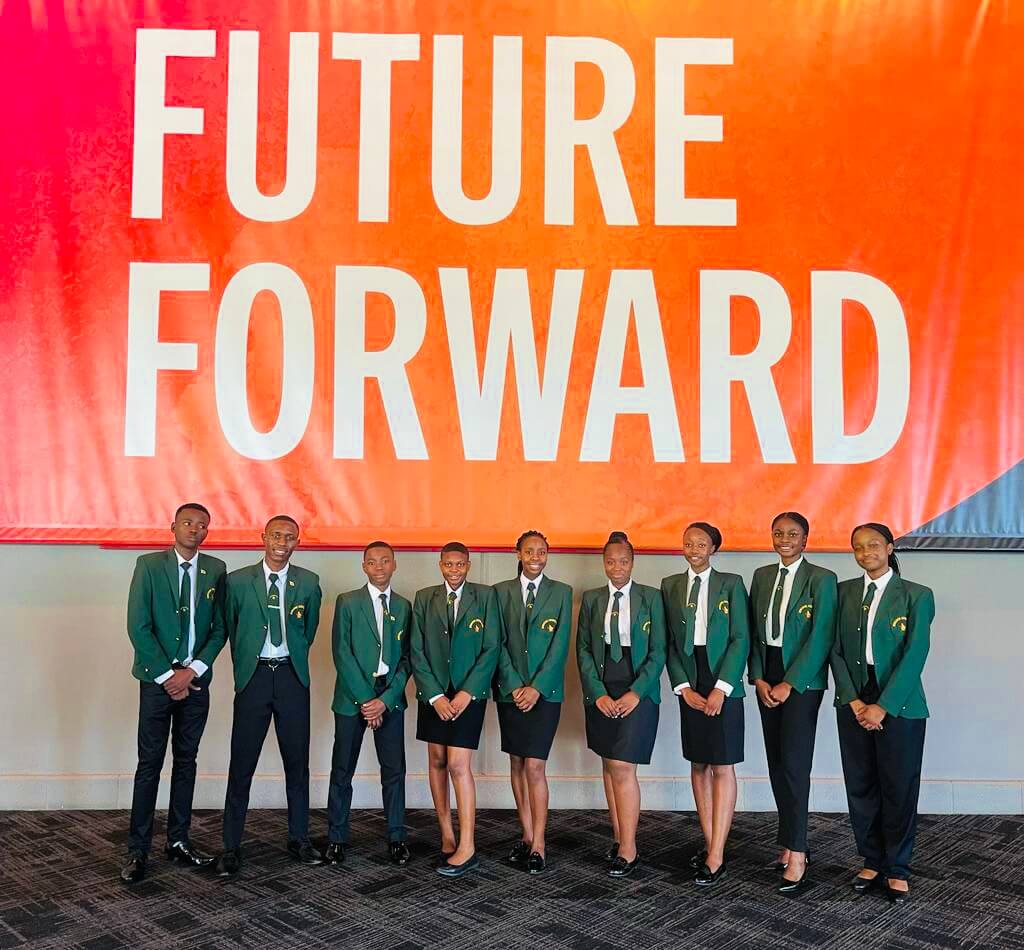 Amidst the adrenaline rush, at ISEF I was able to learn from other people around the world, and become even more motivated to unleash my scientific potential for the purpose of positive societal change. It was an unforgettable opportunity to represent Zimbabwe and USAP at an international level. My sincere gratitude goes to Zimbabwe Science Fair, W2 Industries and USAP Community School for financing and making this incredible experience a possible.