In late 2021, the Rise Global Talent program announced its first cohort of global winners, and 3 Zimbabwean youth were selected to join the cohort of 100 global teens. Winners were set to receive a myriad of benefits to support them to achieve their goals, and preparations for what would be the first winner summit began.
The Rise Residential Winner Summit was a fully-funded, three-week residential summit with other members of the Rise Global Winner cohort. This years summit was held in Cape Town where the winners got to explore the city, the history, learn from one another, and share their lives with each other. We asked each of the 3 winners to share some of their highlights from the summit and their responses can be found below.
Nyasha Makaya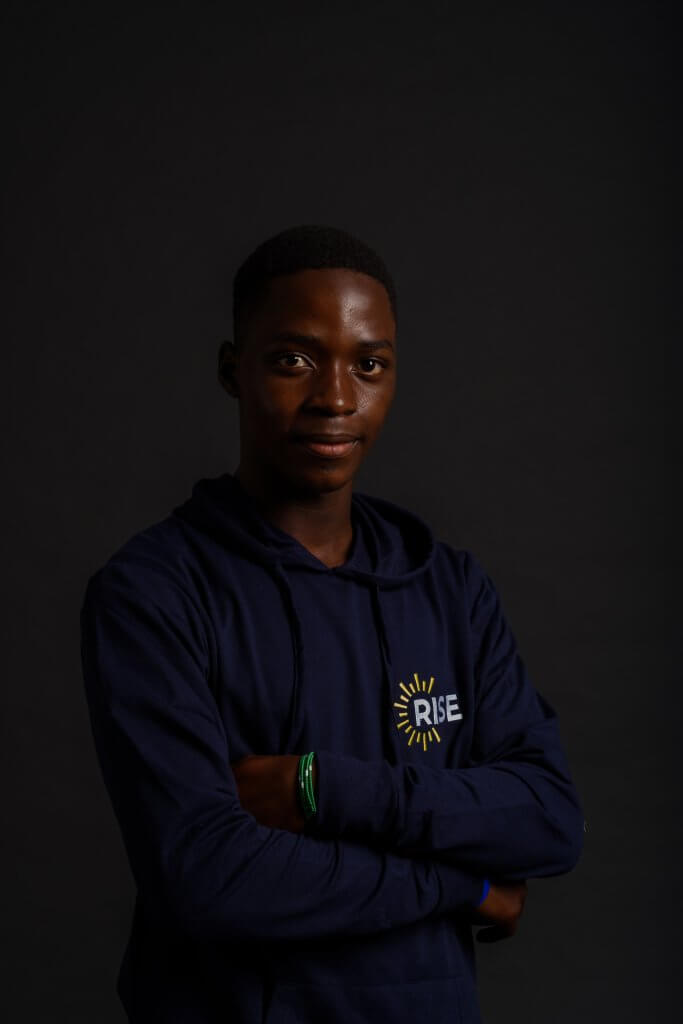 I would say that my experience was a transformative transition. On arrival I was a nervous little boy with a lot of questions and confusion, who did not know how to fit into such a diverse society with people from more than 42 countries. Although it took me almost a week to adapt to the changes, I finally integrated perfectly into the society of changemakers. With a series of intense and relaxed sessions, talks l, presentations and activities, I found my skill set in the field of making change and impacting the society expanding at an accelerated rate. One of the things I liked most about the summit is that we got to implement and map the things that we were learning in theory to what is really happening in the world, and this we achieved by visiting a couple of organizations, people and societies, and asking them questions about whatever it is that they do, why they do it, how they do it, and the impact they are having on society. This model of system's thinking which incorporates the reason why a certain system exists, the structures supporting it, the trends that come about with it, etc., I would say was one of the most important skills I gained from the summit.

I also enjoyed talks from external speakers which included professors from the local university (Uni of Cape Town), the people who were directly affected by apartheid, top comedians in the country, the people who led the SA's truth reconciliation commission, prominent South African Musicians, etc.
I also enjoyed the trip to Robbin Islands and the Trip to Nelson Mandela's house, they allowed me to view apartheid in a different way, and link it to what's affecting the world today. I ended up engaging in deep conversations with one of Nelson Mandela's former advisors, and it was a really great experience.

Trips to Robbin Islands and the University of Cape Town also served to maximize the experience.
I also enjoyed the leisure days during which I had the chance to go snorkeling, surfing, paddling, among other things.
In short, I really enjoyed the whole three week experience from interacting with fellow winners to the lessons that we attended.
Natalie Mbonjani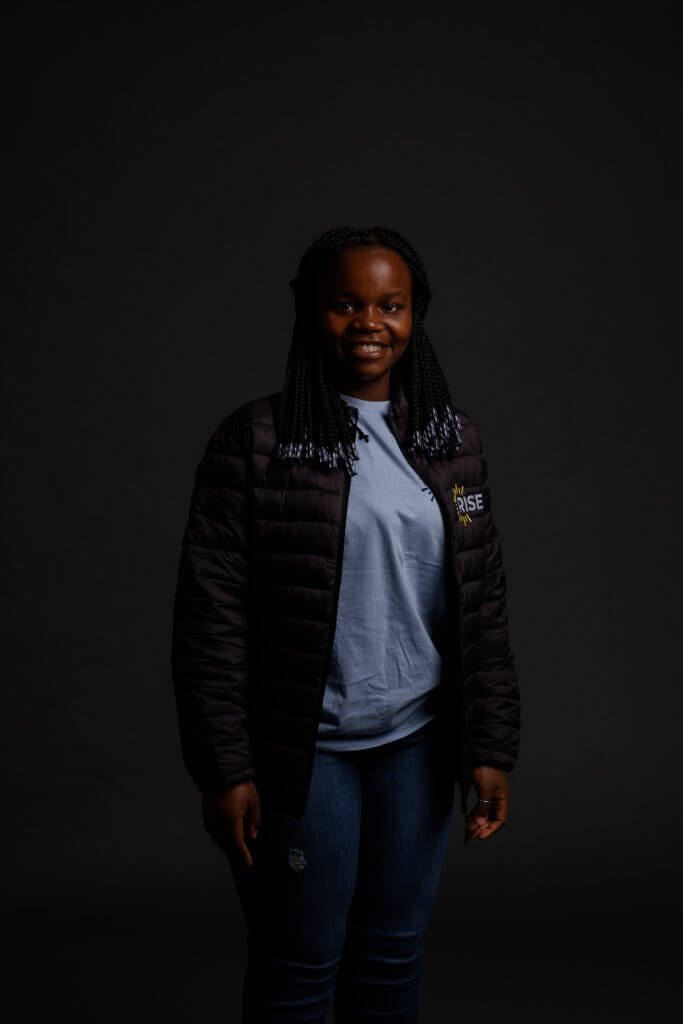 I would say that my Cape Town experience was out of this world. Starting from the day I arrived, I was already appreciating the beauty of the campus grounds upon which the summit was being hosted, the Vineyard Hotel. As the summit progressed, I was able to interact and converse with many of my fellow rise winners, and hearing their different stories, experiences and backgrounds was just magical and inspiring. I eventually ended up making some deep connections with some of the winners. The sessions that we had, were they talks from outside speakers, presentations from my fellow winners, discussions with professors, presentations from our facilitators, activities, etc., were all instrumental in deepening my understanding of making meaningful change in society and changing systems. They really shifted my perspective of what I thought of change making and problem solving. We also had visits to people and organisations so as to fully understand and implement the models and ideas we were being taught in theory.
I also liked the recreational activities that we engaged in. I had the privilege to go on the Peninsula tour, on which we visited the Cape point, the Cape of Good Hope, and we went penguin paddling. It was so much fun. I enjoyed the trips we had to the city centre, Robbin Islands and Mandela's house in a bid to try and understand the system of apartheid in colonial south Africa from its roots. Overall, I would say my Cape Town experience was a once-in-a-life-time achievement.
Tegra Ilunga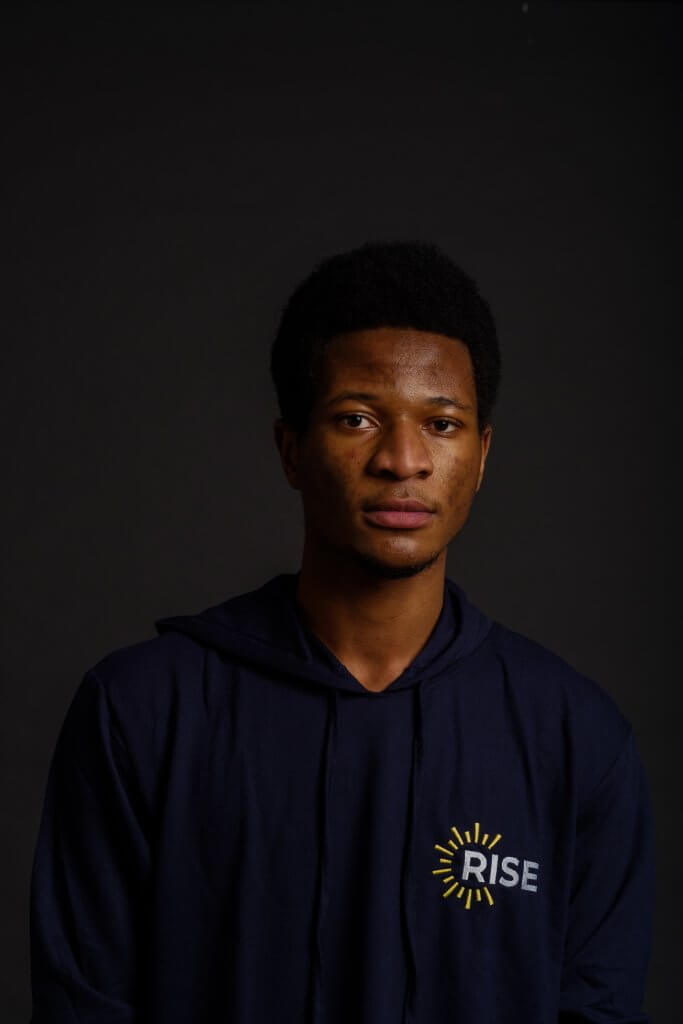 The Rise 2022 summit in Cape Town was an exciting and breathtaking experience. Most importantly, the Rise RAs, Team members and Facilitators were more welcoming and provided the most security and comfort zone such that the summit felt like home. I got to meet like-minded children who are aspiring young global change makers who are doing amazing works for their communities from the different corners of the world. The most quality time I spent was going through individual Rise Winner's profiles learning about their wonderful projects and looking into how I could work on some to better my community. The winner's lightning talks, and the one-on-one approach were mediums through which I could learn individual projects in-depth. Something that counted for me was exercising my diversity in languages mainly Swahili and French with winners who spoke either of those languages. It was an honor getting to know the history of South Africa in-depth, going to Robben Island and getting much insight on Apartheid. We learnt the value of teamwork through the Base group and Theme group activities. This increased the connections in our network of incredible amazing young people.
The academic information was more insightful especially those from the World-renowned experts in the Schmidt Futures network hosted by Rise and the visits to University of Cape Town. All in all, the Rise 2022 summit was a memorable experience in a lifetime!
Applications for the next Rise cohort are now open. Visit https://www.risefortheworld.org/apply-to-rise to get started on an application today.