Jennie Yang is a junior at Princeton University where she is majoring in Ecology and Evolutionary Biology. She interned at the African Institute of Biomedical Science and Technology( Aibst ) by Wilkins Hospital in Harare.
"How was Zimbabwe?"
"It was great." "The people were really friendly." "It was my first time in Africa." "I conducted research." "I was part of a cohort of 23 students (20 Zimbabwean, and 3 non-Zimbabwean) attending universities in the US and Ghana."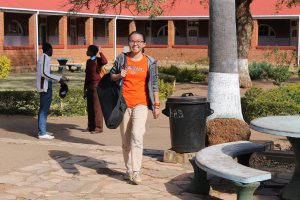 No single phrase could possibly encapsulate my summer, nor would I want one to! It's been difficult to give brief answers to the 'how was your summer?' question. There's no shortage of words I could use to describe Zimbabwe. I met so many people during my eight weeks in Zim, from the pedestrians who engaged in conversation with me on my walk to work, to the strangers who gave me directions late at night, to my wonderful coworkers and fellow interns. Even in the midst of a cash crisis and tense elections, and the Western media portrayal of Africa (or lack thereof), I was able to gain a sense of hope and peace from all the people I interacted with.
The country itself is stunning. The lush green Eastern Highlands of Nyanga and Vumba defy the 'African desert' stereotypes and make you want to simply sit and stare. Watching the sun set on Lake Kariba is breathtakingly beautiful; I'd venture to say there's nothing like it anywhere else in the world. And, of course, The Smoke That Thunders (AKA Victoria Falls) is there in all its awe-inspiring glory.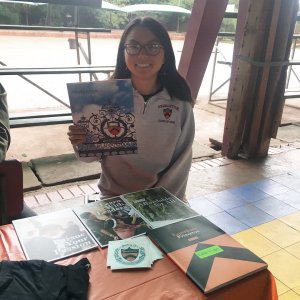 I was interning in Zimbabwe this summer as one of 23 students in the Education Matters Zimbabwe Career Connect (ZCC) program. We attended Friday meetings on topics ranging from brand-building to our internship experiences thus far, and the talks featured guest speakers and returned young professionals. My favorite part about the program was presenting at college fairs in Harare, Gweru, and Bulawayo. It was humbling to see how many people wanted to know about colleges in the US and to be able to serve as a spokesperson for Princeton. Our ZCC cohort was able to lead Q&A sessions at a pre-departure orientation (PDO) for students traveling to universities in the US, as well as take a hike in Domboshava, both of which allowed us to better get to know one another.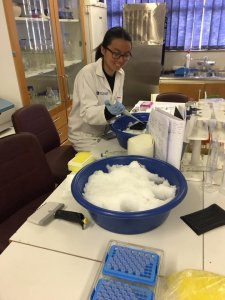 Now about my research. Without going into too much detail, I looked at herb-drug interactions in the treatment of HIV/AIDS and the importance of cultural competence. As an Ecology and Evolutionary Biology major at Princeton (and the recipient of much traditional Chinese medicine in my 19 years), this was a project that really spoke to me. Inspired by my research, I tried to get involved with the Zimbabwe AIDS Prevention Project and the United States President's Emergency Plan for AIDS Relief (PEPFAR). HIV/AIDS is still a problem in Zimbabwe, and my work at the African Institute of Biomedical Science and Technology (AiBST) helped advance knowledge and literature on the issue. I was also able to present my research at Princeton's Center for Health and Wellbeing (CHW) poster symposium. Interning in Zimbabwe opened my eyes to the importance of cultural awareness and, more specifically, global health.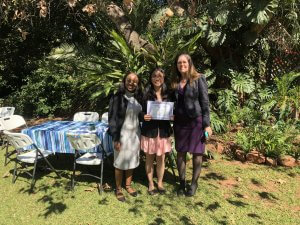 Many thanks to Luisa Duarte-Silva and the International Internships Program (IIP) at Princeton, Sharon Mutwiwa (ZCC Program Coordinator) and Rebecca Zeigler Mano (EdMatters Director), Dr. Collen Masimirembwa (President, Chief Scientific Officer, and my supervisor at AiBST), and everyone I met in Zimbabwe! Thanks for an eye-opening, productive summer!