The Yale Young African Scholars Program (YYAS) is an intensive academic and enrichment program designed for African secondary school students who plan to pursue tertiary education and wish to make meaningful impact as young leaders on the continent.
Participants will enhance their academic skills, receive university admission and financial aid application guidance, and join a network of young leaders from across Africa. Following the program, students will be paired with mentors from local organizations and U.S. university students who will help advise them throughout the university application process. There is no cost to students to participate in YYAS. YYAS is an official program of Yale University.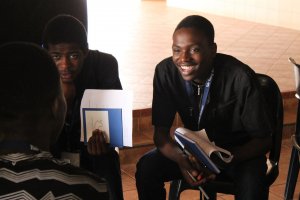 Education Matters is the local partner for the Yale Young African Scholars Program in Southern Africa.  We coordinate an Educators Conference for local and regional high school counsellors that runs alongside the student YYAS every August. Following the student and Educators' conference, we continue to work with students and teachers throughout the year.
Zimbabwean students involved are mentored in the programme as they work through the U.S. admissions process through a series of workshops held every school holiday. Each workshop focuses on a different aspect of the application process and on also providing support to students throughout their final year of high school. Workshops are led by Education Matters staff and guest speakers, and students are taught study skills, essay writing techniques, time management, and are guided in the application process through group and one on one mentoring. They also bond together through activities and games.
Students are able to stay in touch during the term with us and receive any assistance they may need throughout the year.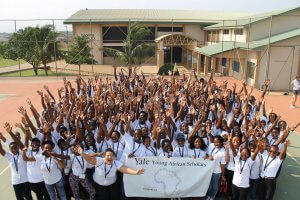 Read Dylan Manguwa's blog about his 2018-2019 YYAS experience
The Educators Conference aims to equip school counsellors from around Southern Africa (and sometimes beyond) to assist their students in applying to the United S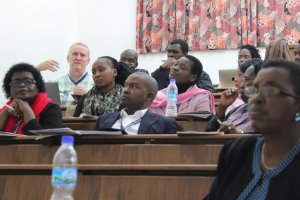 tates and elsewhere for tertiary education. The conference lasts two days and is led by US admissions staff and the Education Matters team. Areas covered range from helping students prepare for the SAT and transition to college, to writing recommendations and assisting students in searching for financial aid.
Read Mbao's and Rebekah's blogs about the 2017 Educators Conference held at Arundel School.